Domaine de la Terre Rouge/Easton Wine Dinner
EVENT DATE: Tuesday, June 24


The Jackalope Grill presents a special winemakers dinner featuring Domaine de la Terre Rouge/Easton Wines winemaker Bill Easton on Tuesday, June 24. Chef Timothy Garling's multi-course menu will be paired with a selection of the best wines from California's Sierra Nevada foothills.

Easton produces Rhone varietals under the Domaine de la Terre Rouge label, and his other wines (Sauvignon Blanc, Cabernet Sauvignon, Zinfandel) are bottled with the Easton Wines mark. He is a leader in the California Rhone varietals movement, which includes Rousanne, Viognier, Gernache, Syrah and Mourvdre varietals.

:: Menu for Summer Dinner with Easton & Terra Rouge Wines
Melon Soup
honeydew melon, Oregon Bay shrimp, jicima slaw
2006 Terra Rouge Voigner

Pan-Seared Escolar
tomato coulis, parsley oil, Israeli couscous
2006 Terra Rouge Enigma

Gathered Greens
orange segments, citrus vinaigrette
2006 Terra Rouge Enigma

Venison Daube de Provence
hand-made fresh pasta
2003 Sentinal Oak Syrah
2006 Terra Rouge

Chocolate Pots de Creme
Belgian bittersweet chocolate
2004 Easton Zinfandel "Late Harvest"

Cost is $90 per person, including gratuity. Seating is limited and reservations are required, please call 541-318-8435, or visit www.jackalopegrill.com.


Cooking Class: Allyson's Kitchen "Foods of the Season"
EVENT DATE: Sunday, June 22


Cooks of all abilities are invited to learn how to take best advantage of summer's fresh bounty with Chef Timothy Garling's "Foods of the Seaon" cooking class at the Bend location of Allyson's Kitchen on Sunday, June 22.

The Jackalope Grill's Chef Tim will demonstrate Smoked Salmon Rilletes with Dilled Yogurt and Pork Skewers with Avocado Tzatziki, Creamy Fettuccine with Sausage, Olives and Broccoli Rabe. For the main course, the class will prepare Lamb Chops with Asparagus and Feta Salsa Verde and an easy-to-make side dish of Orzo with Asiago Cheese. And for dessert, students will learn how to make a Chocolate Budino, a moist almost gooey, chocolate cake, served with Banana Chocolate Chunk Ice Cream.

Cost is $65, and payment is due upon registration. Space is limited. For registration and details, call Allyson's Kitchen at 541-749-9974, or visit www.allysonskitchen.com.


Chef Tim Throws Down for Bite of Bend Iron Chef Competition!
EVENT DATES: Saturday, June 21; Sunday, June 22


Chef Tim Garling will face off against seven local chefs starting Saturday, June 21 at noon. Finals start at 11:00 am on Sunday, June 22, and the winner will go head-to-head with last year's winner, Chef TR McCrystal of Jen's Garden.

Here's the first-round roster:

1st round Saturday 12:00pm
Terri Gilmore (Fireside Red) vs. David Berger (Pleidies at Five Pine)

2nd round Saturday 1:30pm
Tim Garling (Jackalope Grill) vs. John Nelson (Brasada Ranch Blue Olive)

3rd round Saturday 3:00
Victor Sommo (Volo) vs. Jeff Hunt & Rich Hall (Marz Bistro)

4th round Saturday 5:00
Johnathan Bohn (Decoy Bar and Grill) vs. David Touvell (Chow)

For Bite of Bend details, go to thebiteofbend.com.


Women Tasting Wine
EVENT DATE: Monday, June 23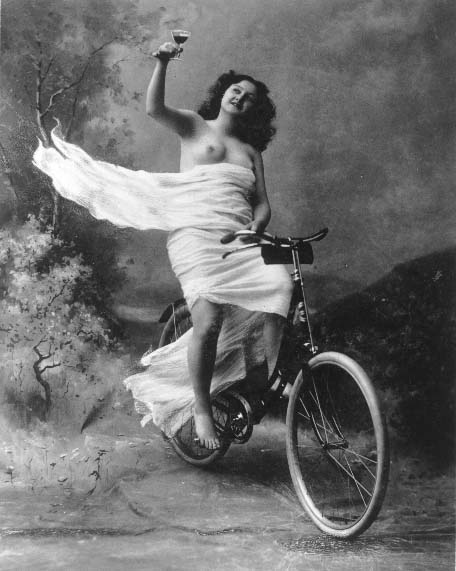 Women Tasting Wine returns to The Jackalope this month on Monday, June 23 at 4pm. For more information please contact Diane Sienko at Bend Wine Cellars: 388-7564.

:: Menu
Shrimp Tostada
Oregon bay shrimp, cantaloupe, English cucumber
2006 Terra Rouge Enigma
2006 Terra Rouge Rousanne

Sherry Braised Kurobuta Pork Cheek
roast garlic potato puree, haricot verte
2006 Terra Rouge Noir
2006 Terra Rouge Cote de L'Oest

Pan Perdue
pound cake, fresh seasonal berries
2006 Terra Rouge Muscat


The Jackalope Grill is located at 1245 SE Third St. (S. Hwy 97 Business) in Bend, Oregon. For reservations, call 541-318-8435 or visit www.jackalopegrill.com.